Home
›
Cruise Most Deadly
Chapter 15 The Finale Walkthrough - Cruise Most Deadly - CMD
You can find information on chapters 1,2, 3, 4, 5, 6, 7, 8, 9, 10, 11, 12, 13 and 14 by going to these links:
Okay on to chapter 15 the finale!
We start taking off in the plane and flying over to where the smugglers are getting off the boat onto the beach. We make several passes dropping the dream gas and it appears we take out the smugglers!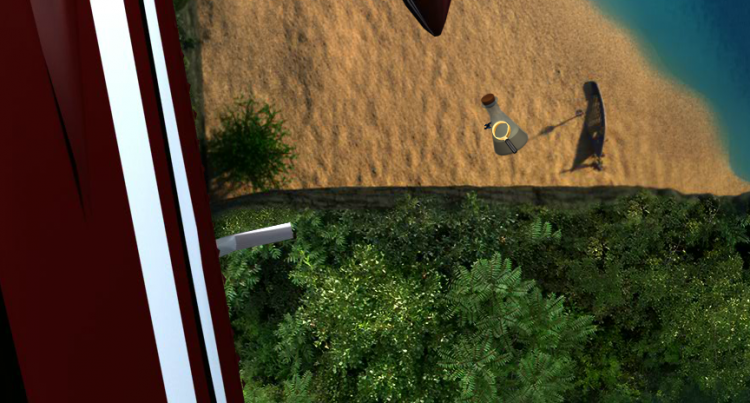 Ron lands the plane and he and you tie down the plane with a tie down anchor located under the back seat. You screw the anchor in the sand and then use your rope to tie the plane to it using a bowline knot which we learned in chapter 11.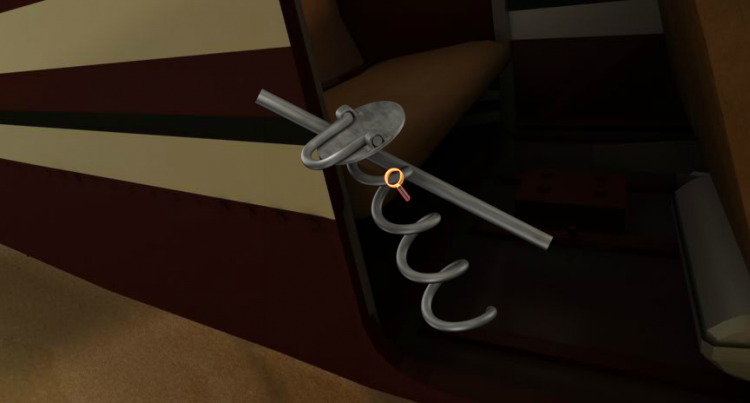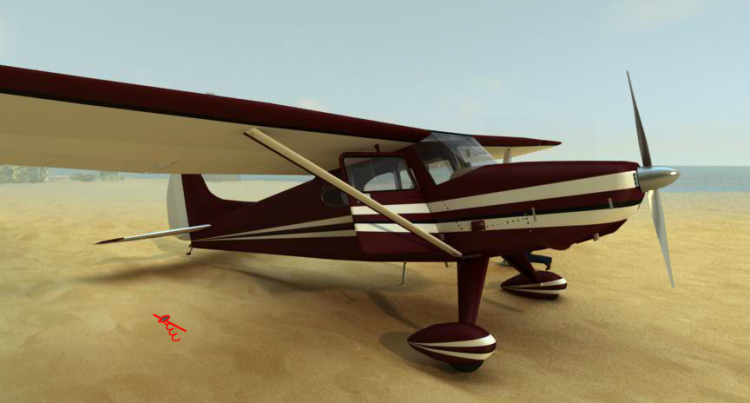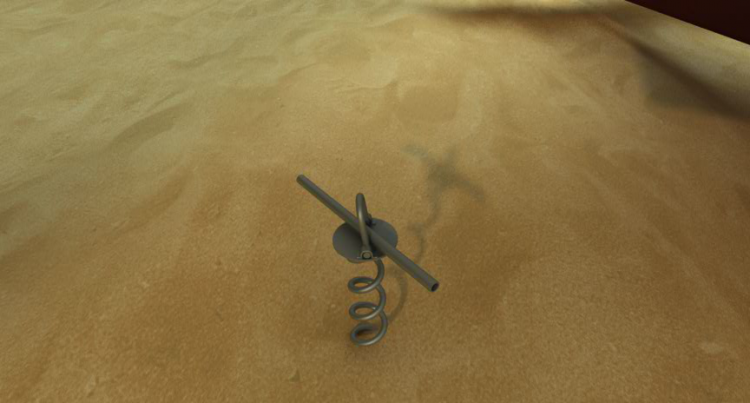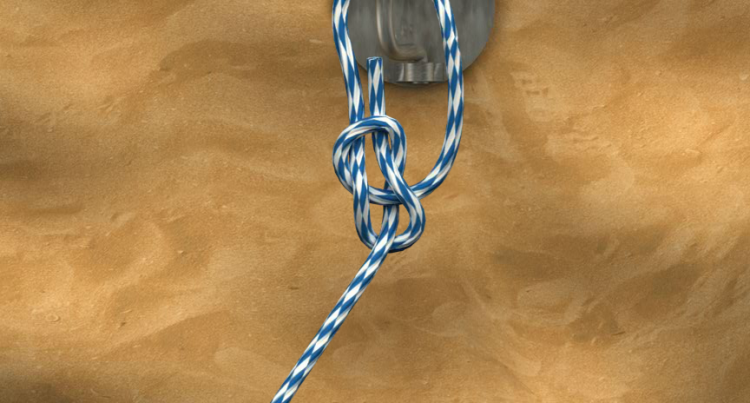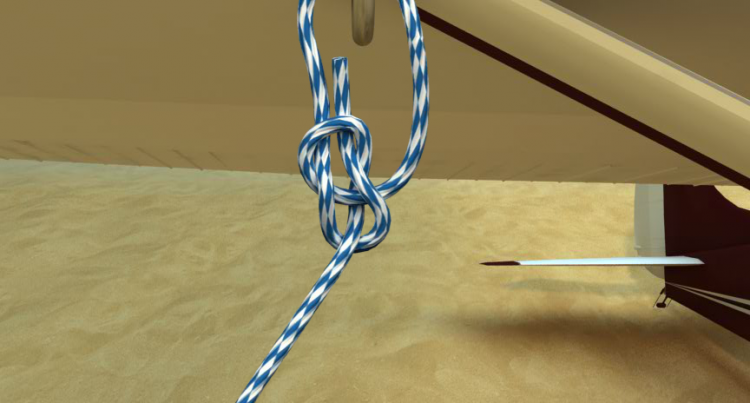 After the plane is tied down you and Ron ride over to the grotto and head to the beach to help Mr. Berkeley, but on
your way you bump into the captain of the smugglers and watch anxiously as Ron has a battle with him, finally winning

and tying him up.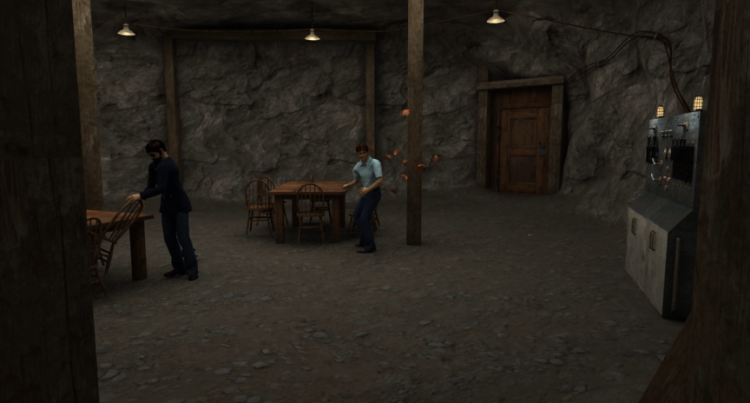 On our way out of the cave we meet Mr. Berkeley and the Captain of a Royal Navy ship called the GMS Renown! Hurray! He tells us he was relayed our message from a shore station and has thrown all the smugglers in the bring. We in turn tell of our capturing the Captain smuggler and about where all the stolen cargo is hidden. He asks us to gather our belongings because a major storm is coming but you talk it over and decide to take the chance of riding the Wanderer out. (not mentioned but Evelyn is most likely aboard the Renown talking with the very handsome Navy officers)
You fade to talking with Evelyn as Ron and his dad finish checking everything before the storm. You talk about the
mysterious checkers that appeared on the ground in the caverns, and discover that Evelyn was rolling them down a shaft in hopes of someone finding them.

You then fade to a campfire on the beach, where Jakkepoe, Evelyn, Ron and Mr. Berkeley are all talking after dinner!

After returning to the boat, the storm hits, and Mr. Berkeley asks you to secure everything below deck and put on your foul weather gear.

Head down below, walk into the bedroom and open the compartment beneath your bunk. There you'll see your foul weather gear. Put it on, and then head back up on deck!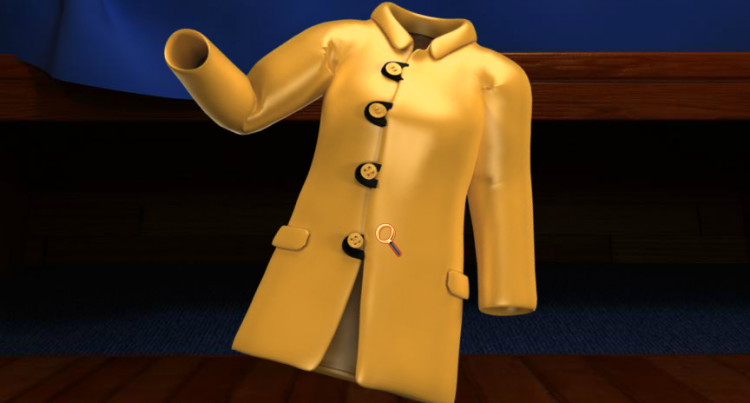 The ship dislodges from the rocks, and The Wanderer is afloat and sailing back to civilization! Jane writes about the adventure and everything that happened, and mentions Jakepoe is back home now and has a cute girl koala he likes.
She writes more but I don't want to spoil it. After everything you receive your final pin and a congratulatory message!
congratulations sleuthers! you did it! Nice work and now you're next adventure is "Trials Of Salem!" Good luck!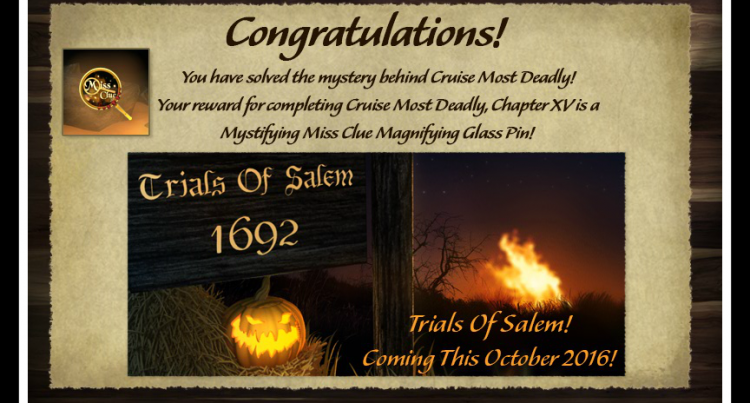 Tagged: