Home
›
General
Miss Clue: Attics Of Pemberley Beta Program Sign Up - NOW OPEN!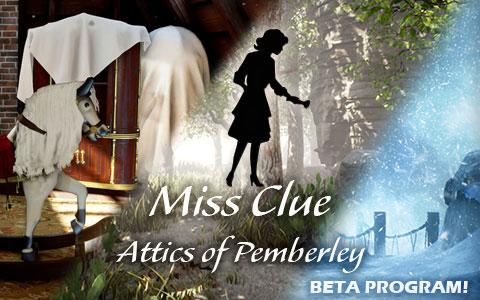 We have completed the Beta Version of our Attics of Pemberley Mini-Mystery!
This version includes all of the exciting new features we have already previewed plus even more surprises!
The initial Beta Version of Attics of Pemberley is available for both PCs and MACs!
We are excited and looking forward to your feedback on Attics of Pemberley, and can hardly wait to hear from you!
Attics of Pemberley will be available for early Beta Testers this coming Fourth of July weekend beginning Saturday, July 1st at 5:30 PM Pacific Time (8:30 PM Eastern Time)!
So make sure to sign up early for the Miss Clue Beta Program and be one of the first to experience the All-New 3D Miss Clue Adventure Interface!
Click the link below to sign up now!