Home
›
VFK Developer Ideas!
Storage Sheds In More Color Options.
@VFK
_Enigma and
@VFK_Mintie
I personally would love some more color options of storage sheds. They would be a great addition to the sheds that are sold at the Pink Couch shop in Retro and be sold along with them. The particular colors I am wanting would be great for spring/summer sheds and with spring right around the corner, it would be a good time to release them. Sometime in early spring would be wonderful. I have shared some pictures below for reference of the exact colors I would love the sheds to be in. If the sheds could look just like the green shed below (see picture) but in the colors of pink, bright blue, warm yellow, and lavender. Again I have shared pictures below of the colors for reference. Also if each of the 4 different color sheds could have white trim that would be even better. The roof can look the same as the green shed shown in picture.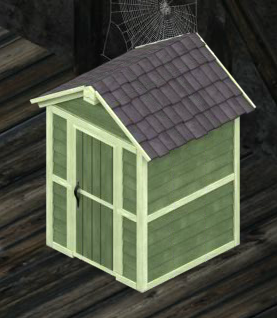 Pink:


my signature was drawn by waterfallglow (me)! I did this completely myself using Paint program. :) ^_^