Home
›
General
Rose's Super Blog - Post 20 - Facts About the Blog and Life of a Middle School Kid!
Okay its finally time for the 20th blog! Wow its already 20? And its almost been a year as well! I would like to thank everyone who has been reading the blogs!
:D
Here is a link to the very first one posted back in October:
http://forum.missclue.com/discussion/252/rose-s-super-blog-post-1-negative-to-positive-thinking#latest
I'll give shout out's too! Shout out to:
@PinkyB
's Vlog and fanatic,
@MiniLuna
's Blog,
@CandyCars
VFK Today,
@TacoCat
's Art office drawing requests,
@Renesmee
's Fashion show and singing career,
@SportyChic
's My Life As Lucy,
@iMinute
's VFK guide and top challenge, and last but not least
@Cool_Steen
's craft store! I think I'll start giving shout outs more!
:D
Okay time for the blog and its facts about the blog and Life of a Middle School Kid! Here we go:
1. The very first post of Rose's Super Blog was posted on a Saturday!
2. Life of a Middle School Kid was first thought of back on February 9th but the first part was not posted until May 10th!
3. Rose's Super Blog was inspired by
@PinkyB
's Pink's VFK Blog!
4. Some parts of Life of a Middle School Kid are based off of things that has happened to me but I changed them up into something different!
5. On the day that the first Throwback Thursday of the blogs was posted my aunt passed and so I made another blog post on the same day about that making it the first and only time I've posted 2 blog posts in one day!
6. Post 9 was called "Sad News" which was about my aunt passing back in November. Exactly 10 posts later on post 19 I called the post "Some News" which I did not realizes look similar to a post 10 posts back! Don't both titles look the same?
7. When I thought I was on post 20 like it is now one of my blog posts was taken down making it go down by one so I wasn't at exactly 20 yet!
8. Post 18 and 17 are both Throwback Thursdays making it the first time I've posted 2 Throwback Thursdays in a row! I almost posted a third one in a row!
9. After the name poll for Life of a Middle School Kid the names "May" and "Rose" were tied so I used a randomizer to choose what name should be used and the randomizer chose May!
Thats all the facts I could think of! Hope you liked them!
:D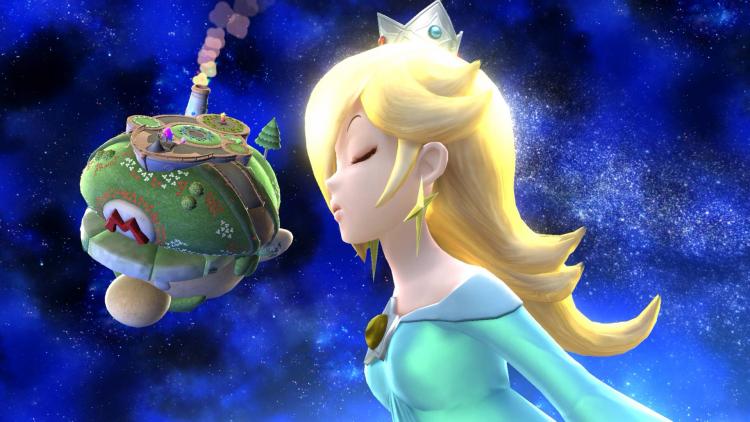 "May the stars shine down on you."
-Rosalina ♥
Tagged: