Home
›
General
Congratulations to everyone who ran an event during the months of October, November and December!
Check your Pin Inventory for your NEW Halloween, Thanksgiving and Christmas Event Planner Pins!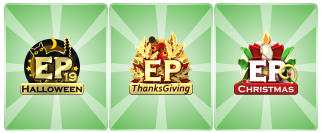 If you did not run an event during these months, or your Event was disapproved, you will not have a pin in your Pin Inventory.