Home
›
VFK Developer Ideas!
Autumn & Halloween Suggestion Masterpost [Costumes, Fall Fashions, & More!]
*edit 09/05: added Halloween Contest medals ideas! credit to @iStella *
Happy September everybody! Today is the first day of September which, according to
@VFK_Mintie
, marks the very first day of Halloween. Therefore, I thought today would be the perfect day to post this thread.
Please note, I tried to add spoilers but they wouldn't work!
I just want to preface this by saying: I know it's not likely that ALL of these ideas will be made, but I thought it would be a fun idea to throw all of my ideas out in one giant Masterpost! I'd also like to take this opportunity to invite anybody with any Autumn and/or Halloween-related ideas to leave them in the replies! Without further ado...
Care Bear Sweaters & Headbands!
I've been suggesting
Care Bear costumes
for a couple of years, but this year I decided to try to show my vision through some photo edits. [I am no professional, I know they're not great but you get the idea lol]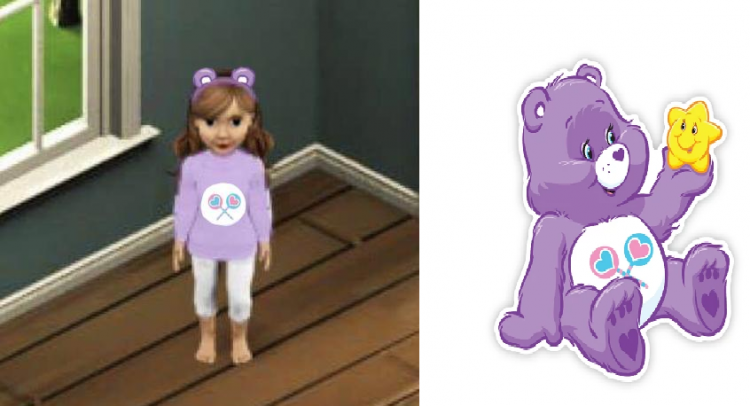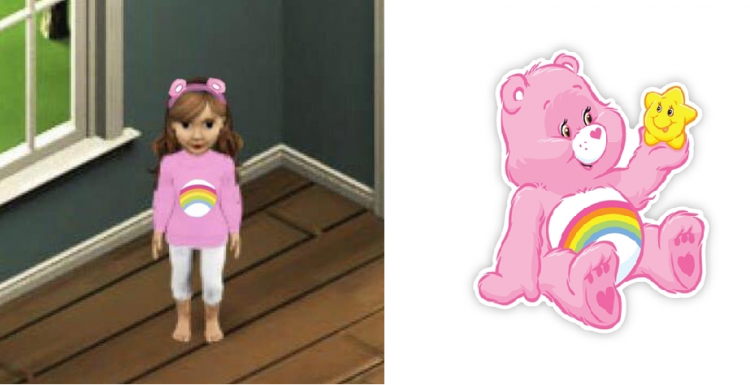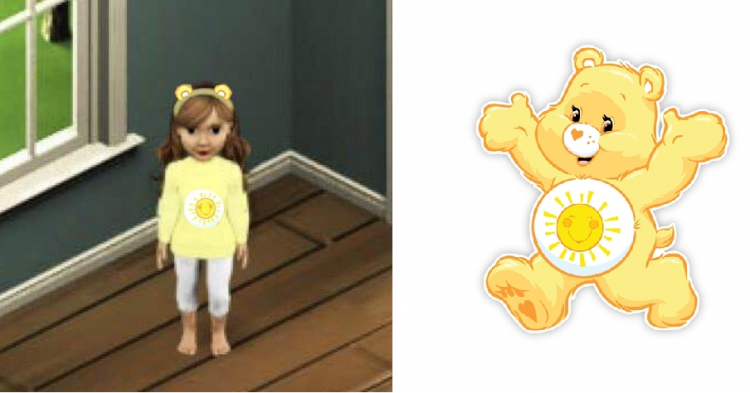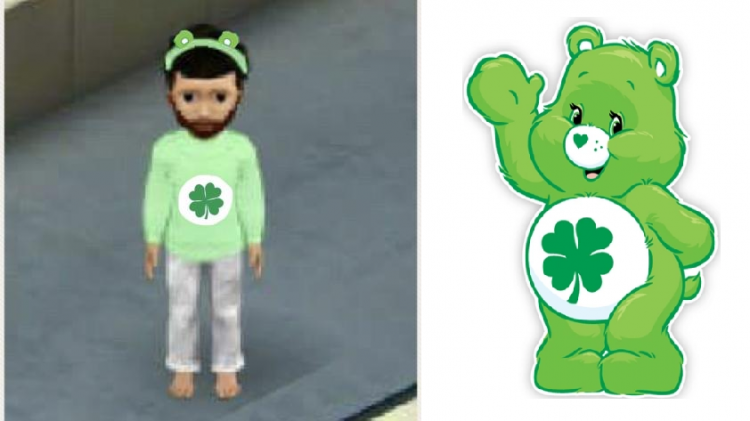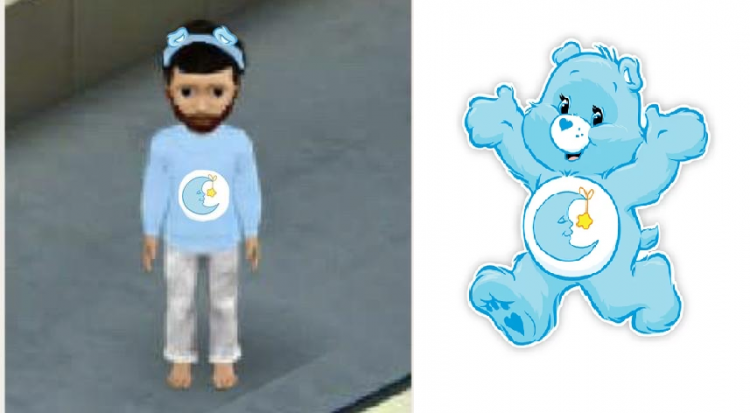 Princess
Ariel's blue land dress
&
Prince Eric
for boys!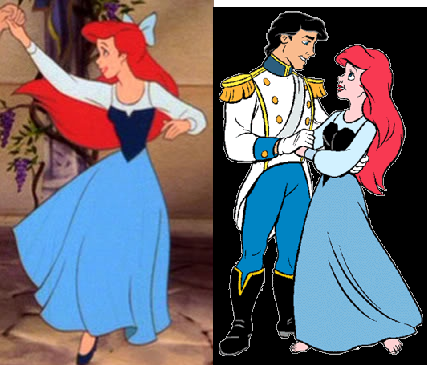 Since we have a couple of Fairy costumes already [Tinkerbell, Primrose], I think it would cool to have some
Mermaid Costumes
!
Ariel
for girls and
King Triton
for boys!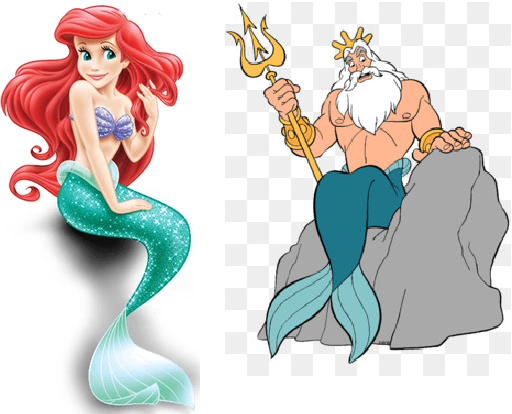 Bonus
: This is a little extra but I thought I would throw it in: My favourite princess dress is the
sparkly purple dress
that Ariel wears as she walks onto land and I would LOVE to see it in-game if possible. Also,
Prince Eric's casual outfit
for boys.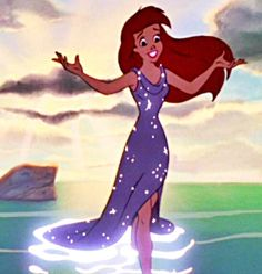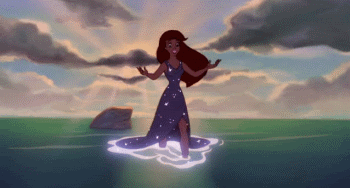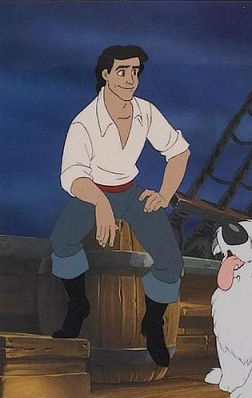 Another princess out fit I've wanted for a long time is
Jasmine
, and while we have some genie costumes, they don't quite do her justice. I would love to see
two versions
of a Jasmine costume. Maybe
one for members
and
one for non-members
?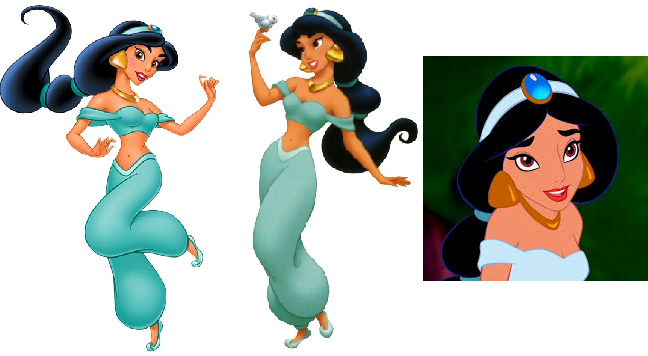 And for boys,
Aladdin in his casual outfit
and his
fancy outfit
. I also think it would be cool if boys had a
monkey accessory
that they could wear on their shoulder [perhaps under "Jackets"].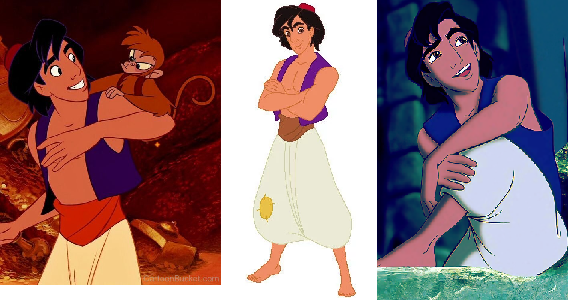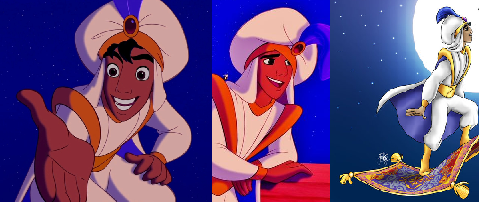 Pooh Bear
,
Christopher Robin
[with a
carry-able balloon
for BOTH boys and girls would be adorable],
Piglet
,
Tigger
and
Eeyore
!

Woody
and
Buzz
for boys,
Jessie
and
Bo Peep
for girls!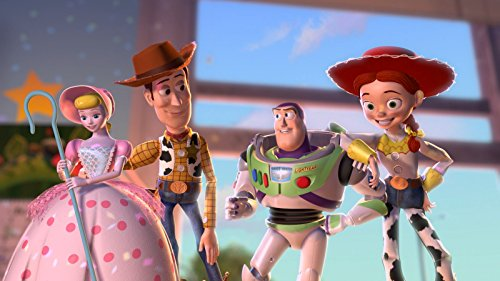 Toy Story
Barbie
&
Ken
costumes!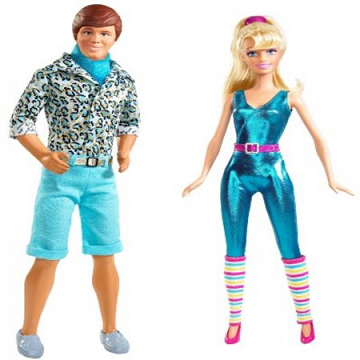 We have some great Nintendo-inspired costumes [Mario, Zelda, Pokemon] and to continue this, I would love to see MY personal favourite Nintendo game combined with VFK:
Animal Crossing!
I'd love to see these
classic outfits
made: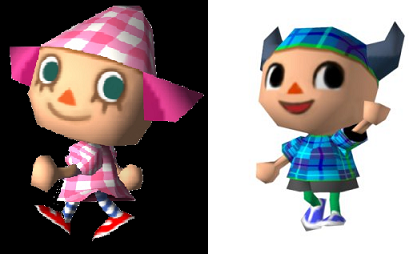 Along with another classic aspect of the game: a
hold-able shovel
,
net
and
fishing rod
! [for both boys and girls]

Kim Possible & Ron Stoppable!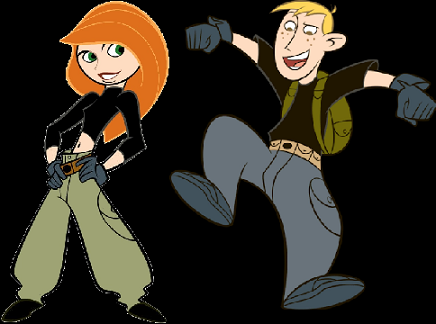 And from the same series, the villains:
Dr. Drakken
and
Shego
.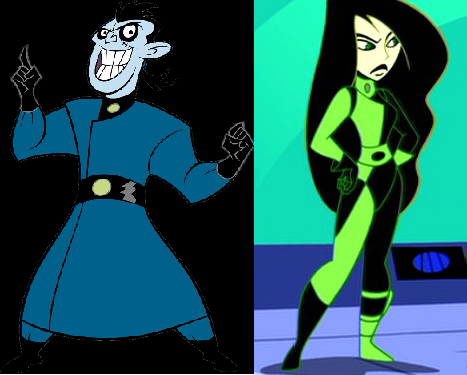 Since the suits look the same on each character, we can have one
suit
per gender and then
2 wigs
per gender?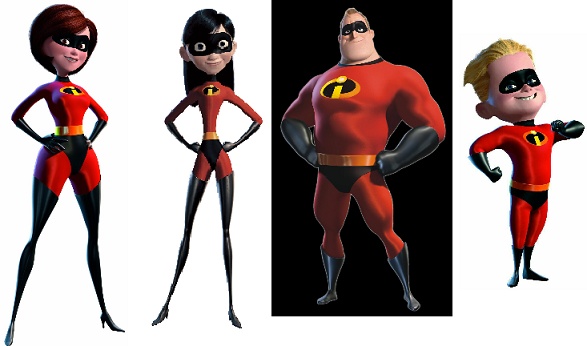 Boys could also have
Frozone
: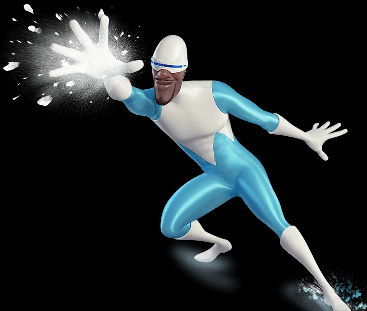 I've been requesting
Rainbow Brite
for a couple years! It would also be cute for the puppies/kitties to get a
Sprite
costume!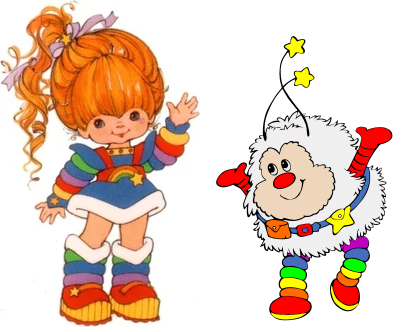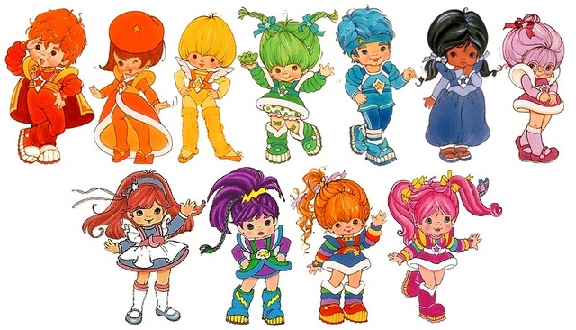 I would love these more casual costumes!
David
,
Nani
, and
Lilo
, and then a
Stitch
costume for pets! David & Nani's outfits are pretty basic but it would be a nice switch up since we often have many intricate costumes.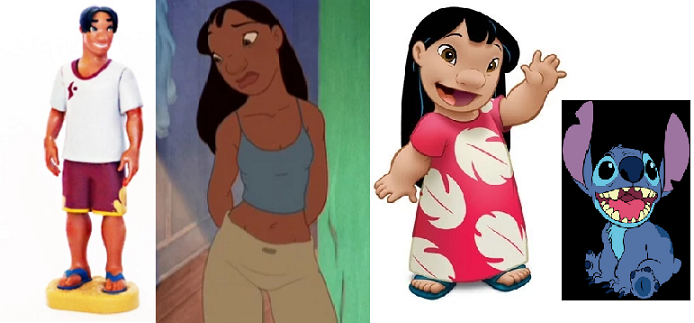 Another really interesting addition to this costume could be
hold-able surfboards
! [For both boys and girls]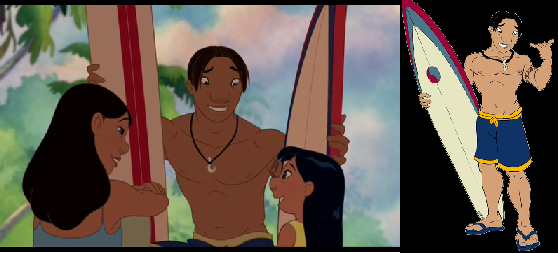 Oriental Outfits - Mulan Inspired!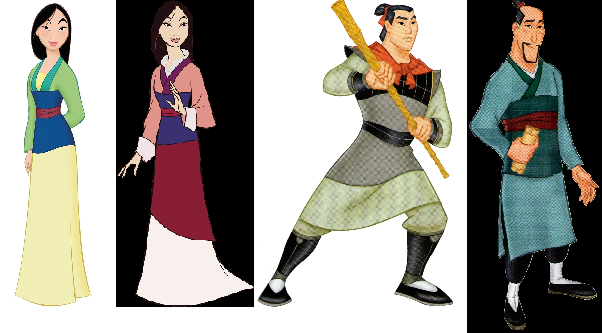 I came to the realization that we have no
Chef outfits
on VFK! [Please give us a
chef's hat
for both boys and girls]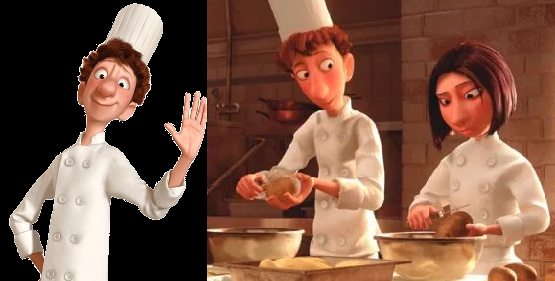 Also a
Nana
bonnet
for puppies would be the cutest thing in the world.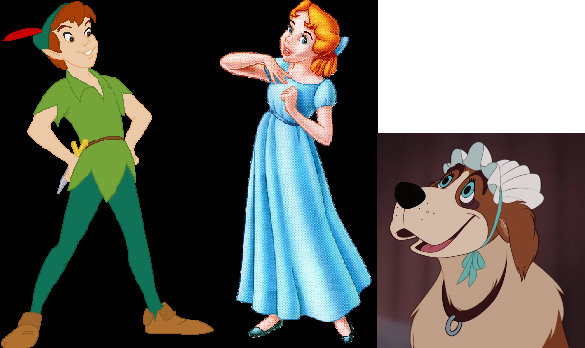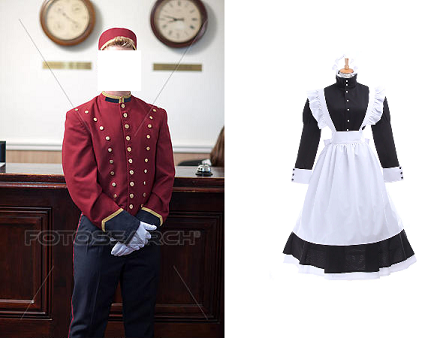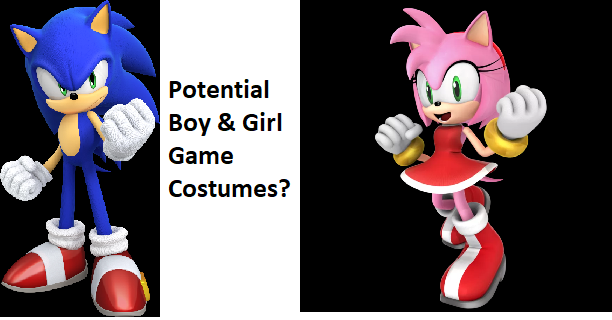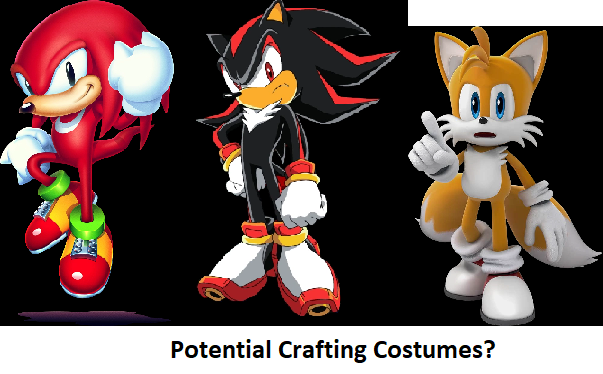 "Just another idea to throw out there, but I would LOVE to see crayon outfits! Crayon outfits could be in all of the colors of the rainbow. The rainbow as we all know is red, orange, yellow, green, blue, indigo, and violet. I also think that everyone should be able to buy all of the colors! The hats could be the crayon points, and the body could just be a simple cylinder that has the color written on it in the traditional crayon font!
It's a simple but cute idea!"
To which
@GiftPrincess
added the very smart idea of making these costumes craft-able so that we could make any color we desire:
I'm seeing this as a craft-worthy idea. "

I would LOVE to see some
generational costumes
!!
60s
[Hippies, Gogo Dancers, etc.]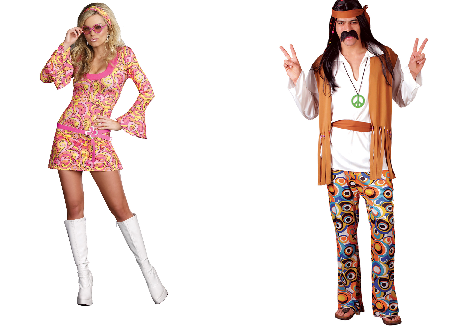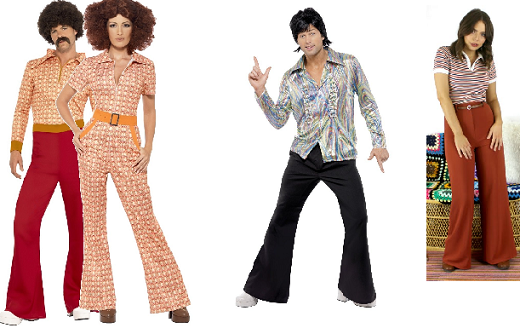 80s
[Rockstars (with carry-able electric guitars!), bold colors, etc.]

Please can we have
SCRUNCHIE hair ties
as bracelets
!!!!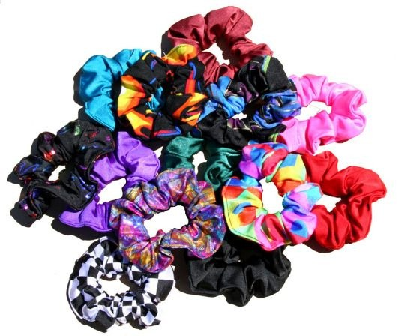 90s
[tie-dye, baggy shirts, baggy jeans, grunge, butterfly hair clips, choker necklaces]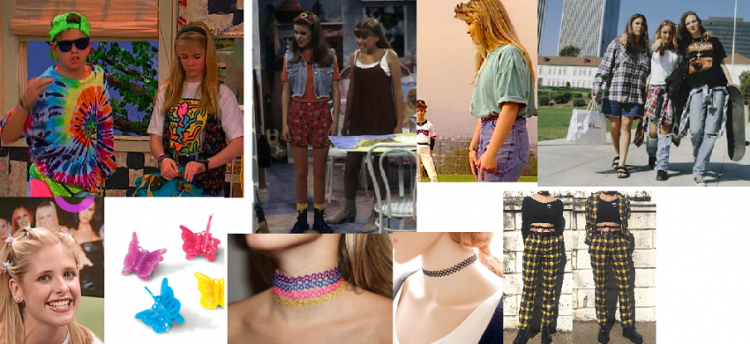 It would be cool to have
new ghost costumes
inspired by the
Glowing Ghost
HOST items:
green
,
purple
, and
orange
.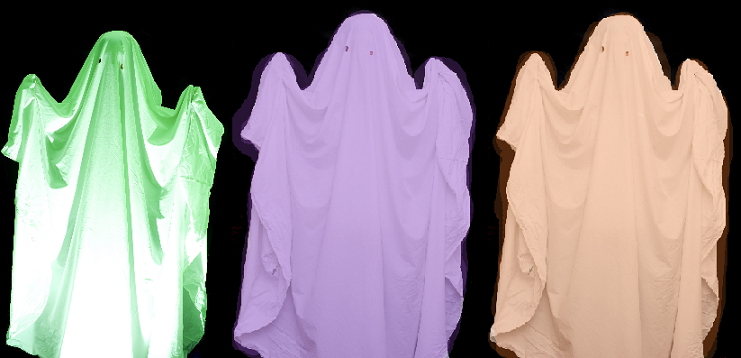 *NEW* Weekend Wear
The item I probably want the most on this entire thread and something my friends have been wanting for a

LONG

time is

basic Sweatpants and Hoodies

in the colors
White
,

Light
Grey
, and
Black
. Many of us have also expressed our want for a "hoodie up/hoodie down" option on the shirts we already have that have hoods on the back. However, I understand how that could be tricky to do, so I came up with a possible solution:
Two different pullovers per color
and
two different zip-ups per color
.
One pullover/zip-up with the hood down at the back
, and the
second pullover/zip-up with no hood at all
. The second version would have no hood because the hood would be
separated
under the "
Hats
"
tab. It's not the easiest thing to explain in words so I made some reference pictures to get my point across.
Pullover #1 - Hood down [One piece, under "Shirts" tab]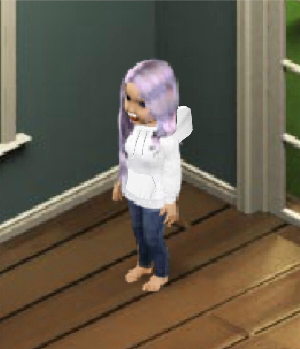 Pullover #2 - Hood up [Two pieces, base under "Shirts" tab & hood under "Hats" tab]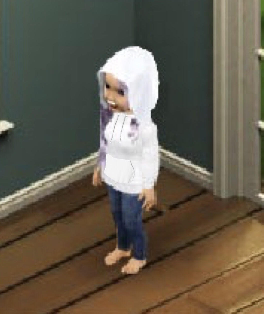 Zip-Up #1 - Hood down [One piece, under "Jackets" tab]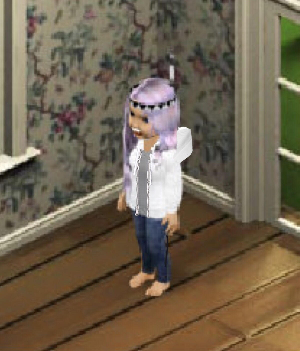 Zip-Up #2 - Hood up [Two pieces, base under
"Jackets" tab & hood under "Hats" tab]
I think you get the idea and I'm too lazy to edit another picture.
We would really love to have both
pullovers
and
zip-ups
. I think adding these basics would fill in a lot of holes in our wardrobes.
Here is what the new Weekend Wear could look like in the Gold Stamps booklet:


From left to right: Sweatpants; Hooded Pullover; Hoodless Pullover; Hood; Hooded Zip-Up; Hoodless Zip-Up
*NOTE*
If this idea is made, please make the zip-ups
unzipped
like I edited in my example picture. I couldn't find any decent pictures on google of unzipped hoodies which explains why the ones I used in the above photo are zipped.
IRL examples of New Weekend Wear: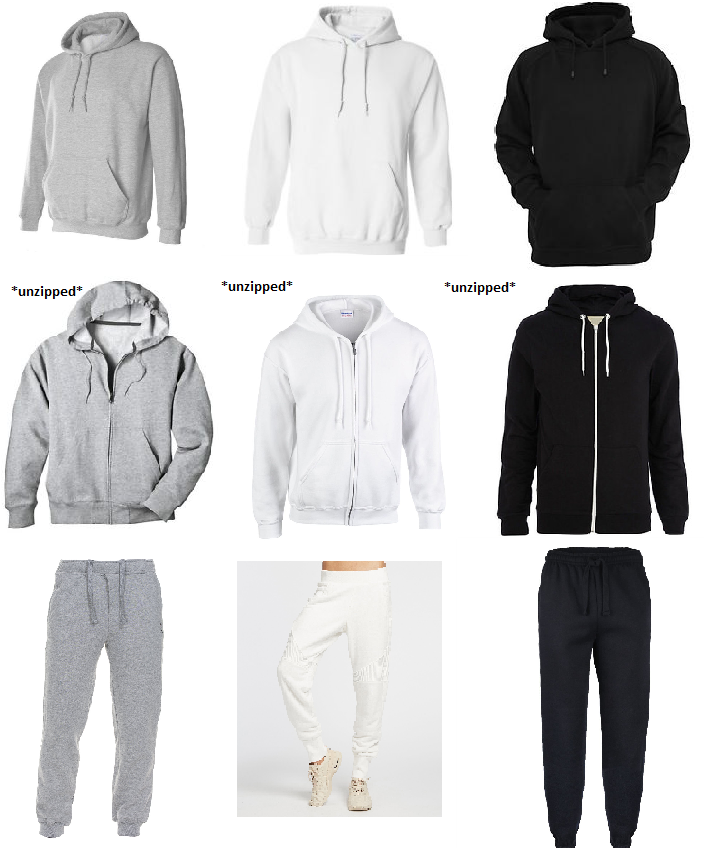 P.S.
The sweater I used to create the hoodie edits is the "

Winter Sweater 2012 - White - Girl

" (pictured below). It was the perfect size and fit to properly represent my vision so that would be a good place to start @ VFK Staff

;)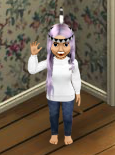 Fall Fashions
I LOVE
Fall Fashions Saturday Morning Surprises
! They've been a hit in previous years so continuing the tradition only makes sense. I have put together a few outfits that I would love to see in-game. These outfits consist of common Autumn wardrobe staples that I feel we are lacking on VFK.
Girl Release - I [3 color options]
-
over-sized
/boyfriend-style jeans
-fitted turtleneck long-sleeved shirts
-
over-sized
/boyfriend-style denim jackets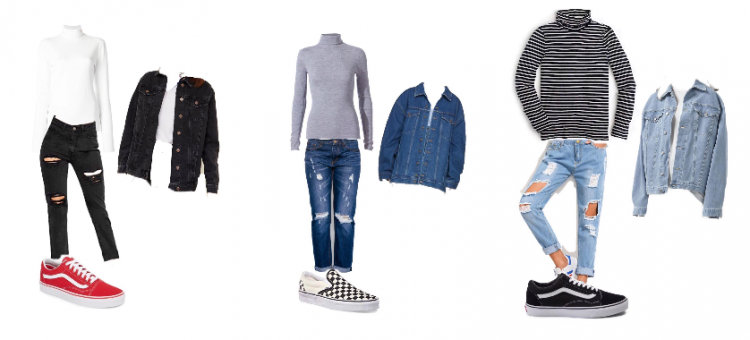 Girl Release - II [3 color options]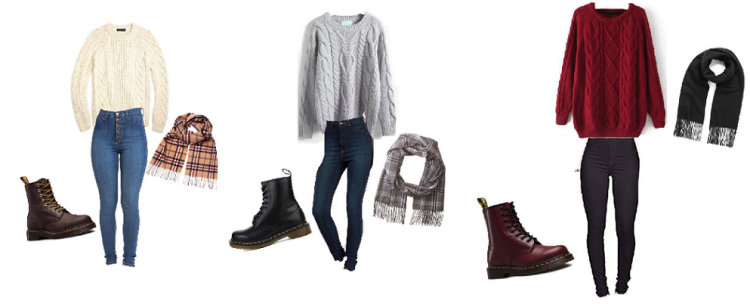 As for boys, I have had a lot of my guy friends tell me that they feel like they are missing out on cute, fashionable clothing and that they find that girls "get all the good stuff." So, with the help of two of my guy friends, (special thanks to
@FracturedMemories
and
@Zanze
) we have come up with two ideal releases of Fall Fashions for the boys!
Boy Release - I [3 color options]
-distressed, cuffed ankle jeans

Boy Release - II [3 options]

@Zanze
made an example to show how he would like the V-neck tee shirts to fit: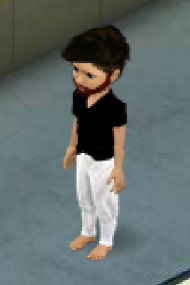 Girl and Boy Release - III - Halloween Pajamas!
We have Easter pajamas, Christmas pajamas, even St. Patrick's Day and Valentine's Day outfits that look like pajamas, but we don't have any
Halloween Pajamas
! I put together some cute inspiration: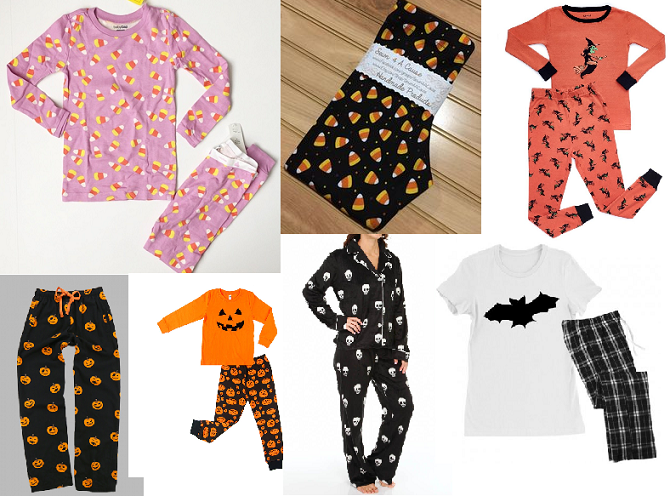 Halloween Furniture Exchange
A V

intage Hotel

theme for the Halloween Furniture Exchange this year would be so cool! I've gathered some examples below: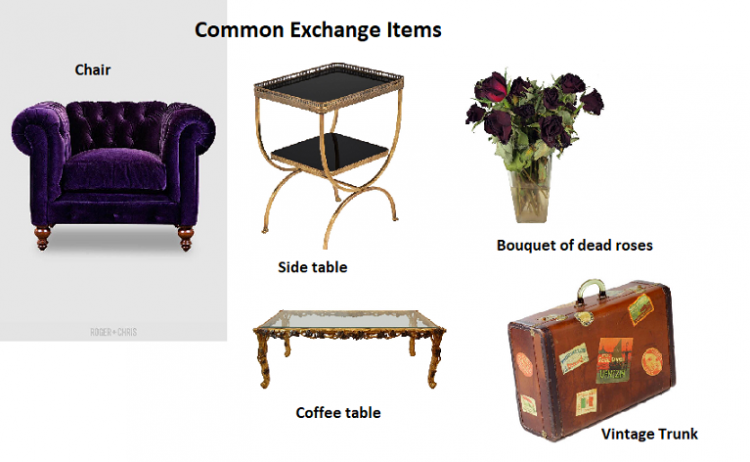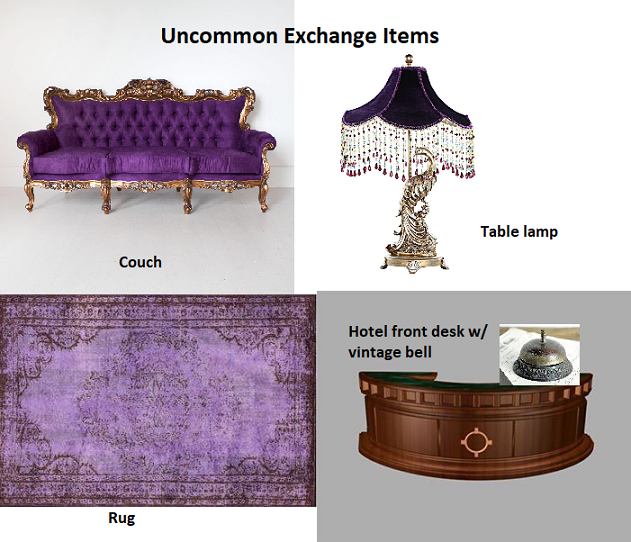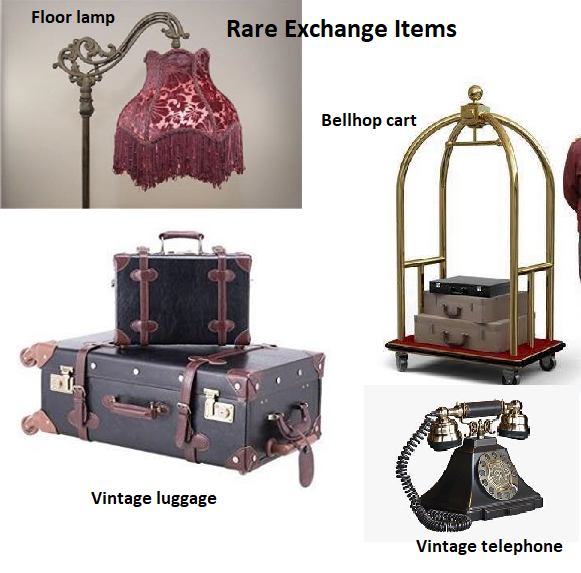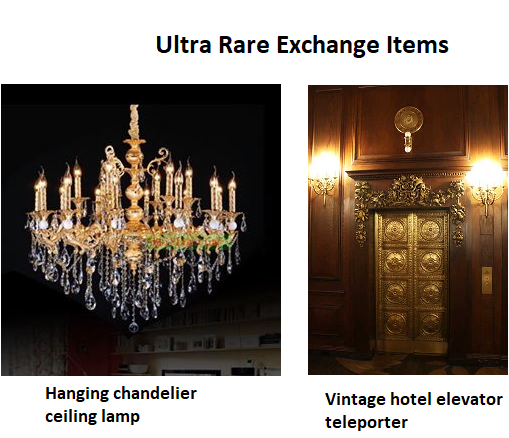 My

favorite

lamp on VFK is the Halloween Blue Moon lamp, pictured below: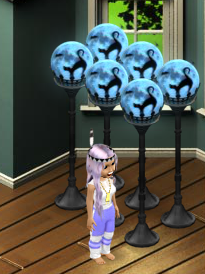 The design on this lamp is

way

too beautiful for it to be just a lamp, which is why I am requesting for it to be made into a

Blue Moon Pin

: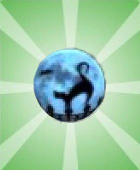 This pin, if made, would be the prettiest pin

ever

. I imagine it could be animated to give off a

slight blue glow

. Please VFK!!! This would be a great addition to the maze this Halloween season.
This year we are celebrating

VFK's 10th Year Anniversary

where we commemorate all things VFK, and one of the staple items I think of when I think about Halloween on VFK is our

annual Flickering Pumpkins

. This Halloween, I think it would be cool to use a classic VFK tradition [Flickering Pumpkins] and combine it with another key element [HOST pins] and make the

Flickering Pumpkin Patch Pin

: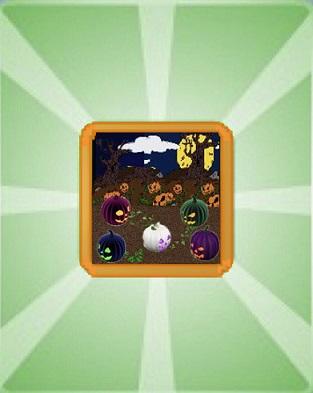 This is a very rough mock-up I made, but I would love to see what the VFK Developers could do with this idea! @Zanze also came up with an alternative idea:
Rolling Flickering Pumpkin Pin
where the base of the pin has the same backdrop as the above picture, but each Flickering Pumpkin rolls out in order of release.
We have a bunch of regular puppies, and we have a black kitty... so why not a
Black Puppy
! I am the owner of a black puppy irl and I've wanted a virtual one to match for quite a while now, and I think Halloween would be the perfect time to get one! Please ignore the horrible edit skills lol.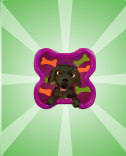 Also I've seen other players mention that an
Owl Pet
would be cool and quite fitting for Halloween as well.
*New* Crafting Items
Last Autumn we got a couple buy-able flannel shirts (buttoned up), but I'd love to have some more options. Boys already have a couple similar options, however they are under the "Shirts" tab and are quite form-fitting. This time it would be cool to have
unbuttoned flannels
under the
"Jackets" tab
, so that we can wear any shirt underneath it, and it would be nice if they had a looser, more over-sized look. I think it would be great to be able to craft these so that we can make any color we want!
Some craft color examples:

With the autumn season comes cooler weather which oftentimes means rain, I thought it would be cool to have
hold-able Umbrellas
! I thought two designs could be released to crafting:
Gingham
and
Solid
.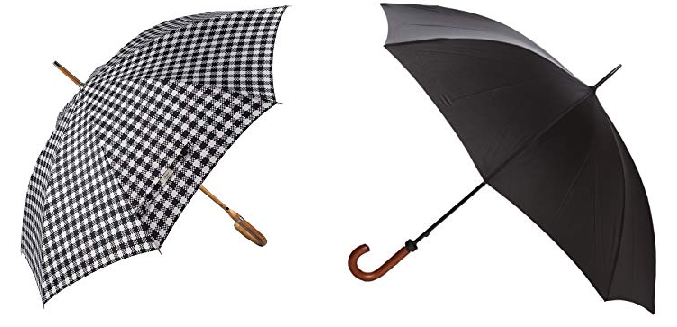 One design, 4 pre-made dye combinations:
White
,
Light-Wash Denim
,
Dark-Wash Denim
, and
Black
.

Halloween Contest Medal


I find that a lot of players (including myself) are a little bummed that we missed out on the original pumpkin medal because it is such a classic, timeless symbol of Halloween. Because of this, I took some inspiration from some of my favorite Halloween items and created a Pumpkin Witch Medal!
Thanks to @iStella for letting me know that a witch pumpkin medal already exists!
Because of this I made new edits of a few other ideas for the Halloween contest medals

:)
Crescent Moon: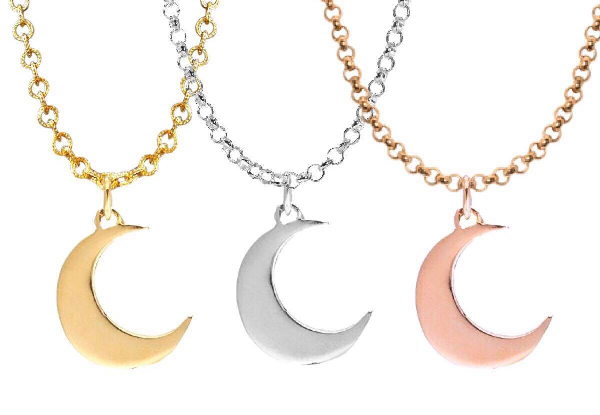 Ghost:


Skull: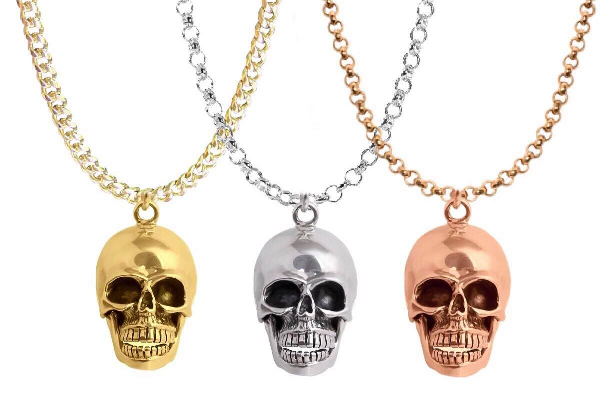 @iStella thank you again for the suggestions!


Also, for the Contest Boutique I would love to see a

Candy Corn Necklace

!!!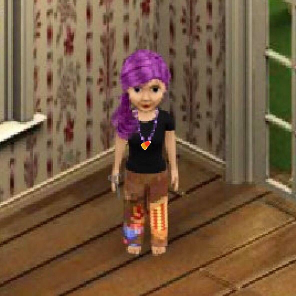 (I think the band would look better in white or black but I was too lazy to edit the purple)


Miscellaneous Requests
-Completely black write-able signs [great for building]
-Mannequins that sit & lay down when your rotate them [kind of like the dolls do, but ideally with two sitting options: sitting-on-the-ground form and sitting-in-a-chair form]
-Mannequins that can carry items
-The ability to put facial hair on boy mannequins
-Lights that flicker [maybe light bulbs?]
-Rain clouds [starts to rain when you rotate them]
-Active object clouds that shoot lightning when activated
Thanks for reading! Again, feel free to leave any ideas or suggestions in the replies. Happy Halloween!