Home
›
General
Miss Clue Art & Profiles!

hi hi
:)
this discussion is for profiles and art! If you find a drawing you like you can make it your profile pic, signature pic, your desktop, or even share a piece of art that you have done!
here we can hold Art Contests, post if we'd like to have a profile pic for one of the artists to see and respond to, or just simply browse and comment!
I hope everyone enjoys contributing, sharing and posting!! Happy 2016 ppl!
:)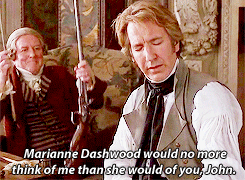 I WOULD THINK OF YOU COLONEL BRANDON!!!!
oh his hair... if I could only touch his hair
Alan Rickman - 1946 - 2016 :(