Home
›
Cruise Most Deadly
My first playthrough of CMD!
I fixed the radio and triggered Jane's remark about it.
Fixed the bilge pumps and fuel tanks (with the oil can).
Picked up all items hidden in cabinets excluding the checker pieces.
Closed the windows behind the seating area & cabinets.
But still, it won't let me open the bunk bed door for the foul weather gear to also get the box that is needed for the checker pieces that Jane is supposed to pick up right before the foul weather gear. I think the checker pieces are the last thing I have to secure but I can't open the storage to get the box needed for it. She keeps saying I have to secure more. See pictures below.
Am I missing something else? I've gone everywhere. I did notice the radio's dials keeps changing when you walk away from it but Jane said she'll take care of the knob later?
Here are pictures: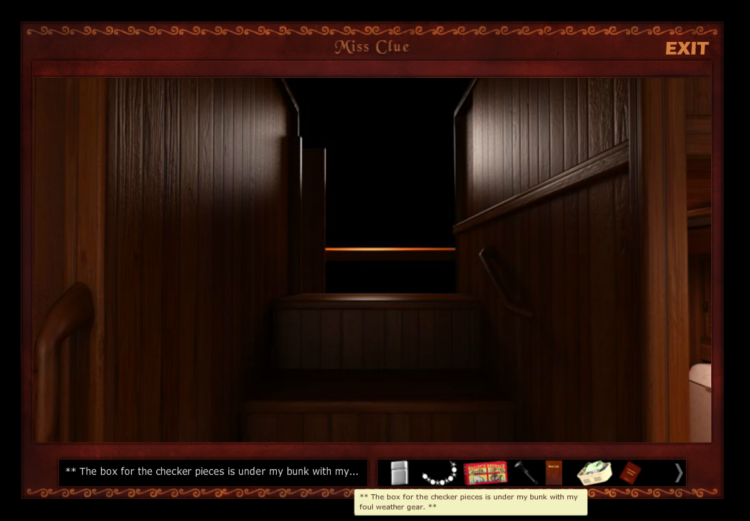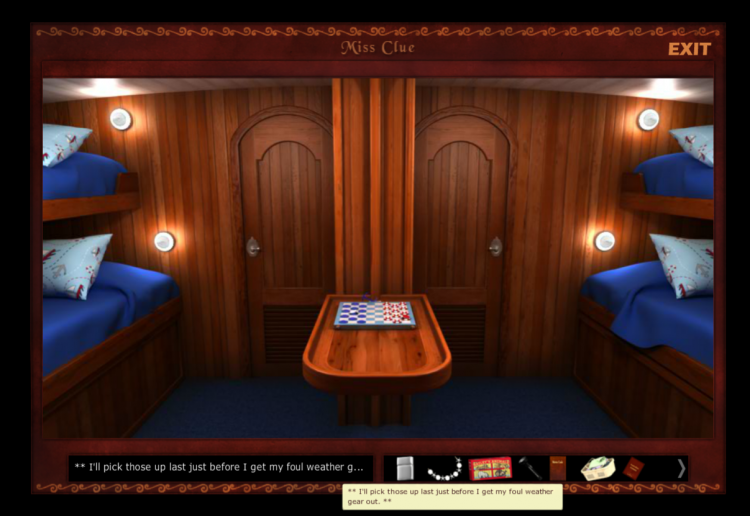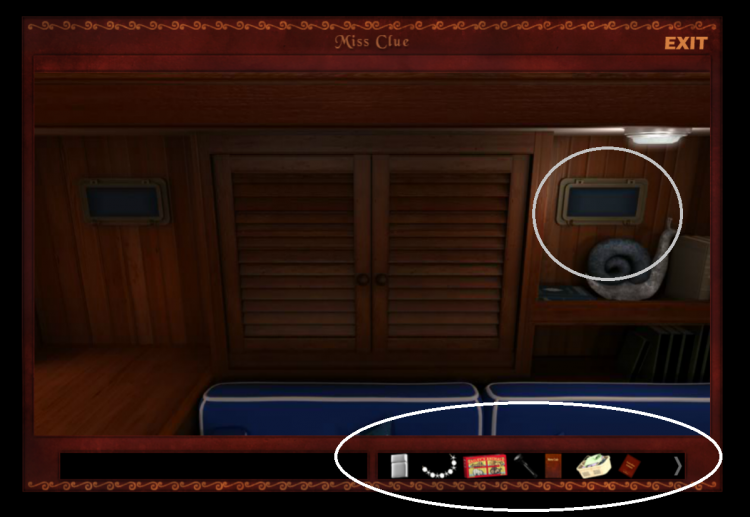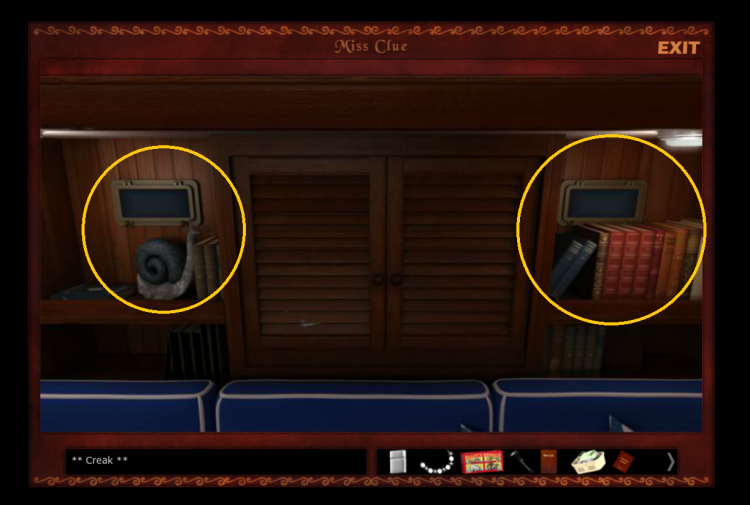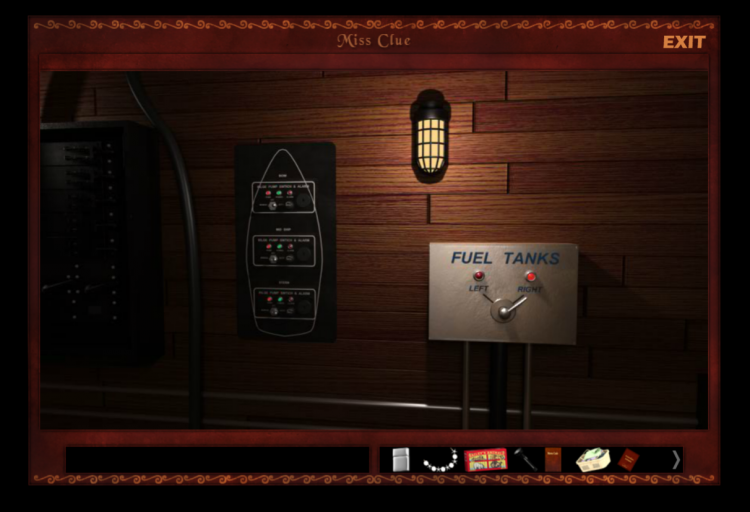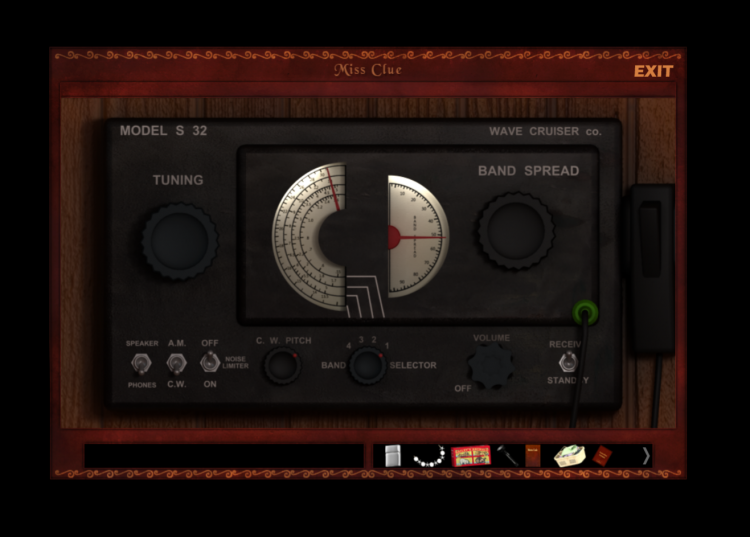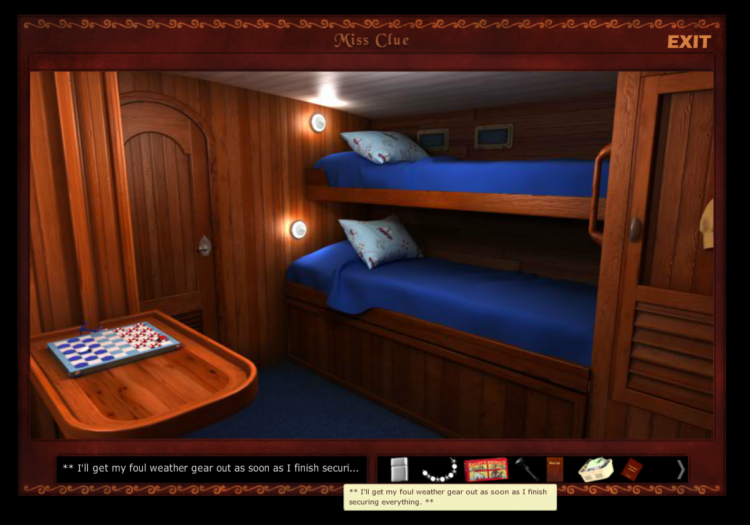 ABOUT: Signed up: February 2017 Miss Clue only: March 2017 Regularly playing the kingdom: April 2017 hehehehehe...... Came for MISS CLUE, stayed for VFK <3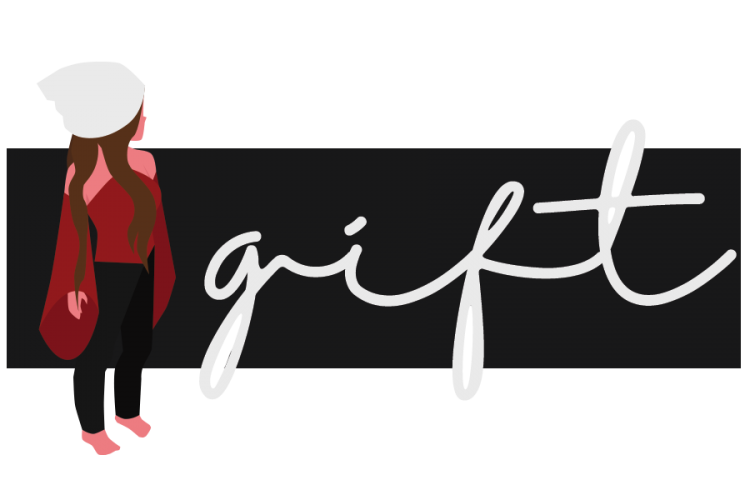 Tagged: