Home
›
VFK Trading Post
Looking for lamps to complete my collection.
I am bringing this back. Here's the list of lamps I still need to complete my lamp collection.

List of lamps I need:
Snow Cloud Lamp
Palm Tree Table Lamp
Queen Frog Lamp
Halloween Moon Lamp
Elegant Flower Lamp - Blue Lotus Lamp
Student Lamp - Green
Student Lamp - Red
Banker Lamp
Victorian Floor Lamp
Autumn Owl Lamp
Spring Mushroom Lamp Set
Lotus Lamp
Christmas Tree Floor Lamp

List of some stuff I'm trading
Antarctic Icicle Lamp
Watering Can Lamp
Autumn Forest - Table Lamp
Alien Space Creature Lamp
Snowball Lamp
Spring Garden Table Lamp - Purple (Host)
Medieval Knight Lamp
Fire Flower Table Lamp
Space Tower Lamp
Prehistoric Long Necked Dino Floor Lamp
Astro Star Lamp
Spring Flower Table Lamp
Ice Fishing Penguin Lamp
Anti-Gravity Floor Lamp
Christmas Penguin Lamp
Prehistoric T-Rex Dino Lamp
Spring Flower Wall Lamp
Medieval Hanging Fire Lamp
9th Anniversary Lava Lamp
Skeleton Coffin Lamp
====================
Dragon Buddy - Silver
Cheep Hay Nest Hat
Empty Elemental Bottles
Rock Fountains
Tiki Membership Outfits
Bubble Membership Outfits
High Class Skirt and Top - Blue
Fourth of July Grizzly Bear
Host Orca Plush
2016 Midsummer Night's Host Mask
Steel Water Tower
Tiki Fire Enchantment's
Bubbles Enchantment's
Gust Ghost Enchantment's
Colonial Paul Revere Pin's
Ice Guardian Sculpture
Alien Guardian Statue
FairyTale Sand Figure - Frog Prince
Sand Palm Tree
Tidal Wave Couch
Hawaiian Paper Lanterns
Seasonal Ash Tree
1 Star Specter Enchantment
3 Star Fire Emplexis
Christmas 2009 Pin
Prehistoric Pin IV - Mr. Ugh
Galactic Pin IV - Miss Solaria
Galactic Pin II - Alien Encounter
Christmas 2015 Pin
Leap Year Pin - 2016
Galaxy Pin III - Flying Saucer Pin
Interstellar Pin III - Alien UFO
Orca Pin (Maze one)
Sand Dog Statue
Orca Fountain
Coffin Castle Furni set
Gold Butterfly Statue
Spinning Cheep Sign
Woolly Mammoth Ice Skeleton
Yeti Statue
Dragon Fire Statue
Angry Scarecrow
Hopping Chick Sign
Halloween Vulture Sign Post
Host Neon Football Sign's Blue and Green and Orange and Blue
Halloween Beware Sign
Pumpkin Pair Yard Sign
Retro Garage Sign
Thanksgiving Pumpkin Sign
USA Sign
Underwater Writeable Sign - Coral
Underwater Writeable Sign - Stone
White Anniversary Plush Lion
Ice Prince Sculpture
Graveyard Watchman
Halloween Dungeon Window
Colorful Turkey Chair - Autumn Green
Thanksgiving Teepee
Haunted House Teleporter - 2015
Haunted House Teleporter - 2014
Gingerbread 2015 - Teleporter
Award - Curtain - Teleporter
Black Pot Of Gold
Space Sheep
Crossword Puzzle Raccoon Plush
2016 Midsummer Night Host Mask
Set of Girl's Eclipse Tee-shirt's
Credits

if there's something else you are looking for just let me know and I'll see if I have it.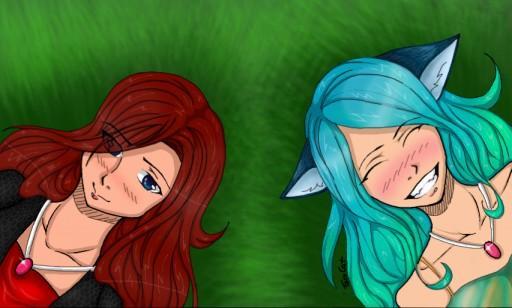 THANK YOU TACOCAT FOR MY AMAZING BIRTHDAY DRAWING!


HUGS buddy! :'D