Home
›
General
Rose's Super Blog - Post 17 - Throwback Thursday - Crazy Memories!
Okay finally I'm making another Rose's Super Blog and its Throwback Thursday again! When I announced Throwback Thursday I was going to try to do one every week but I've only done 2 Throwback Thursdays in total! My first one was first posted on November 5th I believe.(The day my aunt passed
:(
) I don't remember when the second one was posted. Well its now time for a third! Also in about 2/3 months its going to be the one year anniversary of Rose's Super Blog! I don't remember what day but the first Rose's Super Blog post was posted sometime in October! Woot! Okay time to do the blog! Here we go:
VFK memory: I remember this one time me and some friends were in a trade room and then this person for some reason said "I'm reporting you all for bullying!" even though we didn't do anything. The owner boot the person but that same person came in with a clone saying "Hello fellow VFKers" and claiming it was the dad but it was probably a clone and so the owner booted him. Then another clone comes claiming its the grandma and says "Hello fellow VFKers." and then the owner booted again. Then a random clone comes in and asks for a item and then said "And also hello fellow VFKers" and we were like "OMG" and booted AGAIN. And like the same person was coming in with clones and saying "Hello fellow VFKers" and pretending its like a family member of the person who was first booted. And then at the end someone else comes in and told us it was her behind the clones and it was a prank. As I heard of she also got IP banned from it as well. Also I might of not said the order of the people who came it right so I don't remember cause it was a year ago but that was so crazy!
Real: This throwback Thursday will be based on how I got into Pokemon! Okay so here it is:
There is this game called Smash Bros. I remember I first got into the game when I heard of a glitch where a Princess Daisy trophy could have a third eye on a old Smash Bros game on a older version of it. My brother had the game so I thought it was my chance to see the third eye but if he had a newer version of it it wouldn't appear. He ended up having a newer version so it did show. So a new Smash Bros came out and so my brother got it for my birthday cause Rosalina was a playable character. Me and my sister played and I usually played as Rosalina and she liked to play as random characters and you can edit your characters a bit before you start the round. One day my sister chose the Pokemon Jigglypuff and Jigglypuff can wear a hat so one day when we were playing she said "Jigglypuff needs a new hat" and then one day at school she got into a argument with her friends and I said "Just calm down and think about Jigglypuff getting a new hat. xD" And boom just like that I got into Pokemon!
:P
Okay hope you enjoyed the third throwback Thursday! I'll try to make more Throwback Thursdays and more Super Blogs!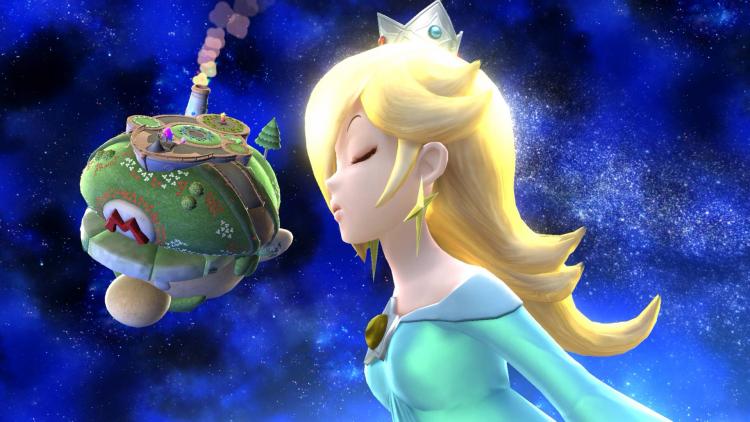 "May the stars shine down on you."
-Rosalina ♥
Tagged: