Home
›
VFK Developer Ideas!
'Mini-Game Progress' Tab Added Under Menu!!
Playing and grinding mini-games for the newest rewards and FX could be fun but most times it turns into playing for hours, becoming an annoyance and not knowing when you will finally be awarded with said games special reward. I believe if in-game we had an area where we could check our completed and not completed mini-games (having to keep track in our signatures is a hassle to update), points till next special reward (none of us know or were told what we have to do to achieve these special rewards), SOME show of progress!! It would make the grind much more fun. Especially for me, being someone who is more visual, seeing the progress be made would give me 100x more motivation to continue the grind for the newest and latest rewards and FX. I made up some concepts for what this could possibly be/look like.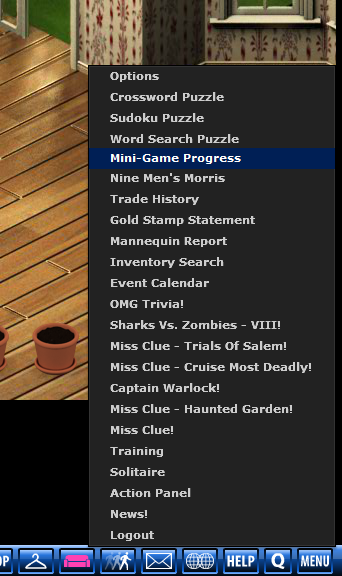 One of the tabs under the pop-up could be simply something along the lines of what we receive in our inbox from some games, that show what games we have and have not completed. Maybe even something that also includes the name of the newest rewards (in this case radioactive FX and the game planets) so people know what they are playing for.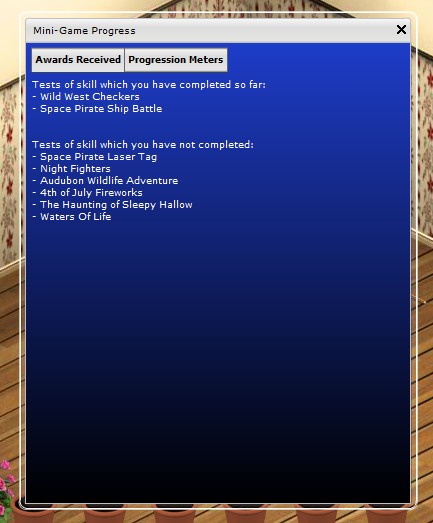 The other tab under the pop-up could show meters of progress for each game till the next special reward, both a point total and a game total. IMO I think it would be an amazing idea if there was a said amount of games someone could play instead of playing for points to win the reward.

For example; I may be amazing at Space Pirate and hit the needed point total in 8 games to win the reward, and another player may not be as good and it takes them nearly 30.

If there was also a game total, he could win the award only 2 games after I did (according to my concept) and I also get the advantage of getting it faster for being more skilled at the game (so the players skilled in their games still have an the advantage of speed over others). Whichever the player hits first, point total or game total, they get the reward and both bars reset to zero.
Another small addition I think should be added to this is how many times a game's test of skill has been achieved. The 'Times Earned: 5' is my concepts example of this. This addition could help people gauge and plan ahead for future game FX and when they need to play the said game more.
(((all numbers are made up for the visual)))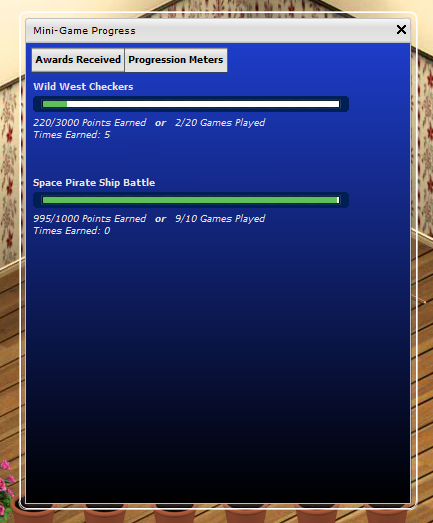 I'd appreciate any feedback and/or support to get this into the game!!