Home
›
VFK Trading Post
LF Snowboard, Winter Snow Cap Hat, Girls Patriots Hoodie, New Style Mountain Rider Hair-Brown
Needs:
-Carry Snowboard
-Winter Snow Cap/Fluffy Winter Hat (furry hat covers ears)
Girl's Patriots Hoodie
New Style Mountain RIder Hair-Dark Brown, Black (Girl's) (Also need Boy's Black Hair. Styles shown below)
-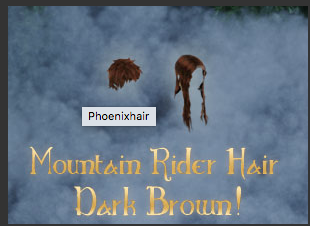 Medieval Castle Tower Room
Se
eds: Collectible Gardenia
Black Halloween Cloth (curtains)
Horn of Plenty 2010, 2017
Tail Gate Party Truck White Red and Blue
Tail Gate Party Truck Green Black and White
Mini Game Prizes:

Audubon Bottle (2010) x3,
Santa Maria in a Bottle (2009) x 3,
Merlin's Magma Porter x 1 set,
Full Kangaroo Set - Valentine's Exchange 2018
Skull Mountain Snow Archway x2
Also trading the full set of Skull Castle Furni from room contest

Full Red Riding Hood Costume

Fourth of July Streamer Hat
Torque Tuesday Racing Pin,
Wiring Wednesday Racing Pin,
Tire Thursday Racing Pin,
Exhaust Friday Racing Pin,
Animated Checkers Game Pin, (racing pins are original releases)
Credits:
Let me know how many credits you need.
I will consider credits for items I'm trading too.
Tagged: